Welcome to St Aubin's by the Bay Cottages
North Eastham, Cape Cod, Massachusetts
Eastham is an historic town which has maintained its colonial New England flavor with its saltbox houses, clapboard fronts, protected beaches and picturesque winding roads to either ocean or bayside beaches. As a point of interest, North Eastham is a mere five miles wide so that the early riser may view the sunrise over the Atlantic Ocean and then watch that same spectacular sun set over Cape Cod Bay. Visitors come to Cape Cod to feel inspired as they walk pristine beaches, partake in our art and culture and revisit childhood memories of sand dunes, shell collections, walks on the beach and games with newly found friends. The rustic beauty, clean air, clear star-clustered sky and quiet is a welcomed change from the everyday routine.
Located in the inside of the "elbow" of Cape Cod, Eastham is located equidistant between Hyannis-summer home of JFK and shopping opportunities, and Provincetown-the furthermost town at the tip of the peninsula. St. Aubin's is located on a private dirt road, a convenient three hundred walking steps to the bay and a day of lounging in the sun. The two minute walk to the semi-private beach reserved for our cottages and our neighbors, affords the opportunity to swim safely in relatively warm waters at high tide (60-70 degrees) or take long walks, build sandcastles, do some clamming, play sand ball or just relax in a tidal pool in your beach chair with your favorite book. Parents note that there is no undertow on bayside and the sand flats at low tide are a natural playground-nature's babysitter.
If you prefer the ocean beaches, Nauset Light, Coast Guard and Marconi are a ten minute drive. These beaches are maintained by the National Seashore Parks Service. The main visitors center is located in the heart of Eastham, when one may see movies about the area, and purchase reading materials as well as walk some of the well-marked trails. The Braille trail is a favorite in this family. We have an excellent bike trail nearby which can take you as far as Provincetown or the upper Cape… Idle Times bike rentals shop is closeby. The Red Barn offers miniature golf, gifts, yummy pizza and arcade games. Come enjoy our golf courses from Truro to Dennis; partake in our mecca of restaurants, try our steamers and lobster, visit our fun Christmas Tree shop in Orleans or Cuffy's for that souvenir sweatshirt or just fire up the Webber and relax after your day at the beach. The Audubon Society, South Wellfleet, offers nature walks and children's classes. Wellfleet Cinema has the usual movie theatres but also boasts one of the last surviving Drive-In theatres. Provincetown offers window shopping, homemade salt water taffy and fudge, quaint narrow streets and whale watching, National Seashore beaches at Race Point – a must visit.
We can help you find places or make reservations for golf or bikes in advance if you wish. Just email Carol Anne St. Aubin at casaint@comcast.net or call 508-255-0574 for answers to questions and reservations.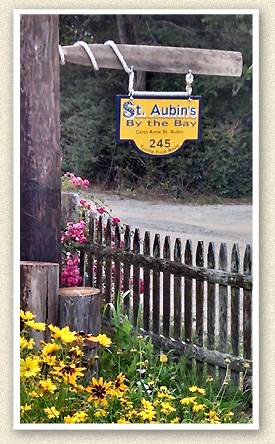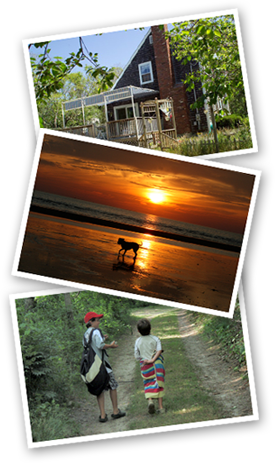 P.O. Box 1076
245 Turnip Field Rd.
North Eastham, MA
02651